Vehicles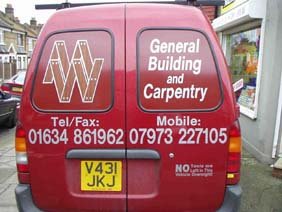 We will work with you and your company to aid in the design and implementation of a signage solution that meets your needs.

At Signs & Stripes we can create a unique and effective logo for your business.

Attractive and informative, durable vinyl lettering for your truck, van, boat or car.

Pre-cut and spaced for easy do-it-yourself application or our staff can apply it for you.

Magnetic signs are also available. Ideal for temporary vehicle signage to display your company logo etc. Custom made to any shape or size.




Phone/Fax: (07545) 063 420 - Email: sales@signsandstripes.co.uk